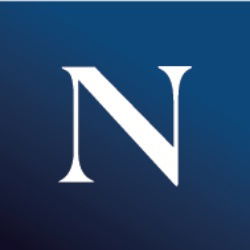 Weekly Auctions of Exceptional Items
Bidder Reviews for Neal Auction Company

(

248

)
Accurate Descriptions
Quick Responses
Easy Payments
Seamless Shipping
1-50 of 248 Reviews
Joseph
Westfield, Massachusetts
responsive
Great communication. Responsive to queries and concerns.
William
Upper Black Eddy, Pennsylvania
Michael
Shillingstone, United Kingdom
Philip
Washington, North Carolina
Liked purchase but shipping was Very expensive and no coomunication
Liked my purchase from Neal but no support. You call the auction and could never speak to anyone. The shipping process was TERRIBLE.
Pavel
Staten Island, New York
Wonderful Experience
Purchasing an item from the Neal Auction House was a wonderful experience from beginning to end. They were helpful, professional & very easy to deal with.
Nancy
Harrison Township, Michigan
Judith
River Ridge, Louisiana
Bettine
New Orleans, Louisiana
Always a great experience
I have participated in multiple auctions at Neal Company and am always pleased with the items I won. Pick up is very easy and convenient and the staff at the desk are always pleasant and knowledgable. Thanks Neal!
Great auction experience. Professional and accurate
This is a very professional auction house with very select items that are high end and exceptional. Bid with confidence.
Albert
Baton Rouge, Louisiana
Gregg
Los Angeles, California
Blaine
New Orleans, Louisiana
Allain
New Orleans, Louisiana
The staff were great to work with
I had great communication with Neal Auction, you do have to arrange your own shipping, but I worked with a local company and it was well packaged and came unscathed, very satisfied with the whole experience.
Cecile
New Orleans, Louisiana
Excellent Company
Hope to buy from them again. Staff pleasant, knowledgeable, and helpful. Always many fine and interesting items up for auction. Something for everyone's taste A + to the company!
Cecile
New Orleans, Louisiana
Neal Auction Company
Neal's is a well run company. Their staff is efficient, knowledgeable, polite, and helpful. Their auctions have a wide variety of fine, and beautiful antiques, and contemporary items; (furniture, paintings, silver, jewelry; and more). Neal's staff will help one with putting winning items in their vehicle; or recommend a mover. Auctions are fun to go to. Bidding or not bidding; one will see many interesting items up for sale; and hopefully will go home with a wanted treasure.
Bob
Cleveland, Mississippi
Item broken
Very poor service. I drove several hours to pick this item up at the warehouse. Upon seeing the item it was apparent that it had been broken. I pointed it out to the gentleman who helped me noted that on the receipt and Called Rebecca immediately to report the damage. She asked that I send a picture which I did.. I expected that an offer to refund part of my purchase price would be made since the item was inferior to that on which I had bid, but I was simply told that it was shared with management. I would not recommend this auction house!
Great experience
This was a great auction experience! Thanks.
Measurements of painting were in accurate
Unfortunately the painting measurements were incorrect and it is so large it will jot work in my home. I will be donating to charity.
Leigh Ann
Hattiesburg, Mississippi
Jason
Mandeville, Louisiana
Michelle
New Orleans, Louisiana
Francois
Pully, Switzerland
Excellent, easy transaction. Great communication
Excellent, easy transaction. Great communication
Nathaniel
Bethesda, Maryland
Outstanding experience. Would recommend and plan to buy from again!
Neal puts together a nice auction with clear photos and descriptions. They handle everything professionally and courteously.
Penelope
Catskill, New York
Charles
New Orleans, Louisiana
Donna
Sandy Level, Virginia
They are truly wonderful to deal with!
An absolutely exceptional company to work with. I've bought from there for years and have always been impressed with their professionalism and communication. An excellent company to deal with!
Rachel
San Francisco, California